The selling season is upon us, if you are selling your home are you showcasing it to its best potential? Showing of your homes best features with simple but effective staging will help you achieve the best possible price for your home. It is often said that a staged home will increase the sale price by two dollars for every one dollar spent on staging. In today's market I am not so sure on those numbers but I do know a well presented home makes a huge difference in the buyer's perception of your home.
The following are some suggestions for bringing out the best in your home.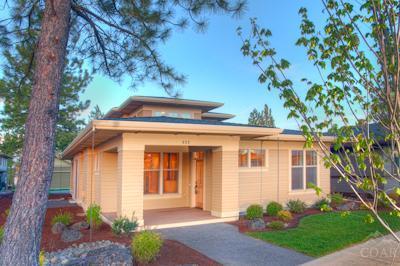 We all know that curb appeal of a home matters tremendously. Often over looked is the front entry/porch of a home. While the street view and driveway matter, buyers while waiting for their broker to open the front door will be getting their first impression of your home while standing at the entry.
Make it an inviting and welcoming entry that adds to your overall curb appeal as it is the first impression a buyer will have of your home. Start by cleaning the cobwebs, leaves, pine needles and etc.. Make sure if you have side light windows they are clean and crisp, same for the door itself. Does it need a new coat of paint or stain? Is your door mat tired and worn out? A fresh welcome mat makes a shows pride of ownership!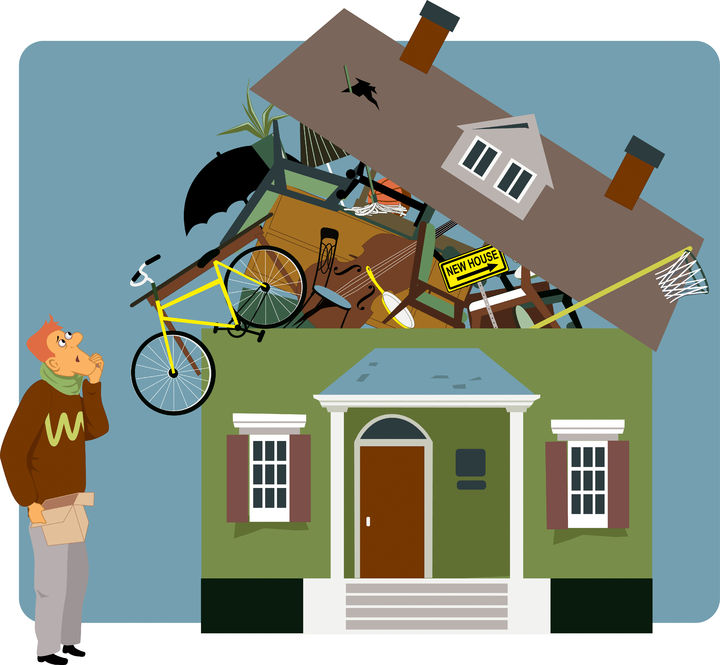 Heading in to the house, it is time to take your personal touch items and pack them away. After all you are going to moving soon, might as well pack those items now. By removing your personal pictures, curios, mementos and the like you are allowing buyers to picture themselves settling into your house.
Since you are packing don't stop with pictures, declutter and maximize the rest of the spaces in your home. If your closets are like ours they are packed tight with all of our clothes. This makes your home look like it lacks closet space. Consider use matching hangers this will modernize your closets with visual impact and a more luxurious feel. Having plenty of storage and closet space is one of the key items buyers are looking at while touring your home.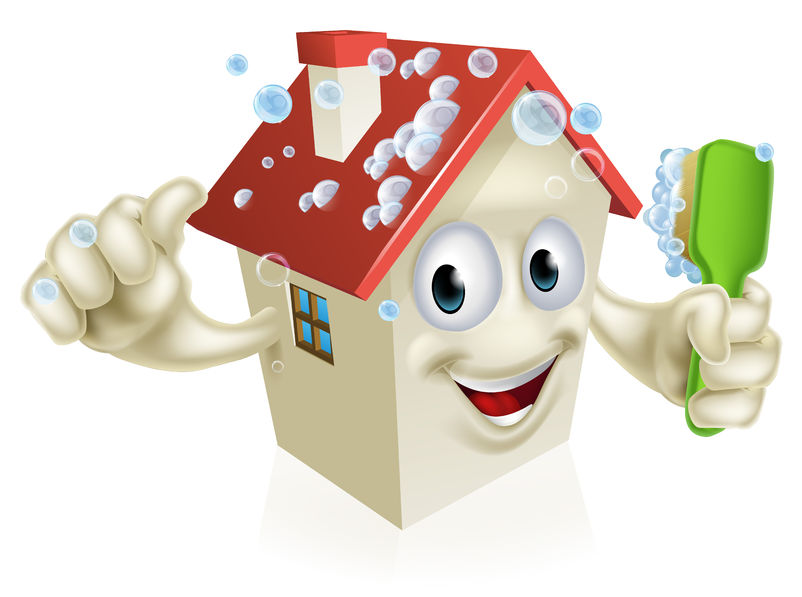 A clean home is a happy home; it is the easiest and cheapest way to stage your home. Now that you have all the clutter out of the way cleaning is much easier to achieve. Cob webs, dirty windows, grimy sinks and counters are unappealing they make buyers uncomfortable. Consider bringing in a professional cleaning crew to tackle bathrooms, floors, walls, baseboards, ceiling fans and window sills.
Now that your home is clean consider spending a little bit on paint, it may be boring but neutral colors help the buyer visualize their place in the home. That deep red wall may work for you but a potential buyer may see it as one more thing they need to change after they move in. The same could be said for making an easy change like updating your door/bathroom/kitchen hardware from that bright brass (that has not come back into vogue yet) with a more contemporary finish like brushed nickel, oil rubbed bronze or chrome. Changing out door knobs, hinges, towel racks is not a difficult chore and will make a surprising change to the feel of your home.
Other tidbits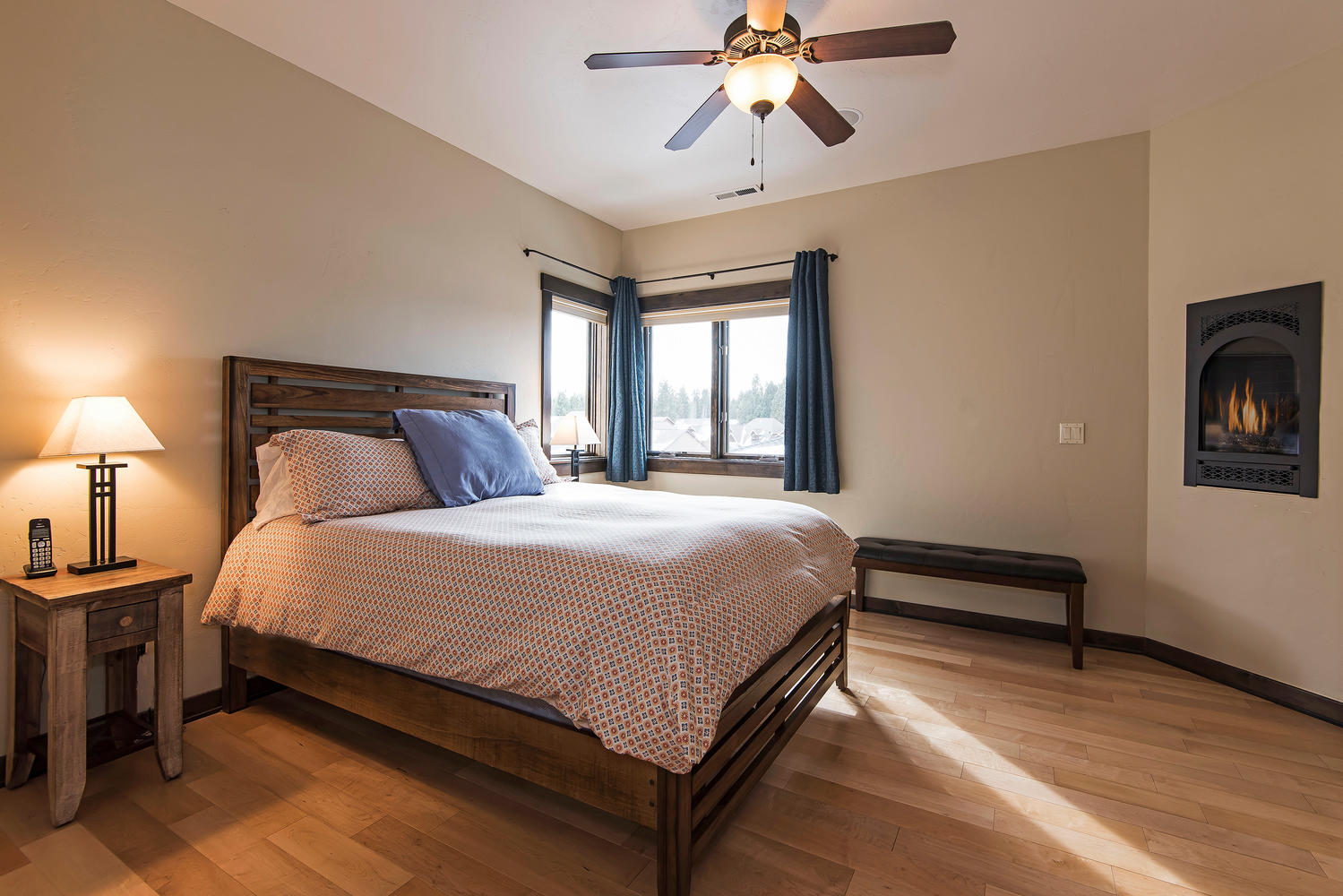 Bedrooms ~ A quick and inexpensive way to improve the appeal of your bedroom is be color coordinate where possible, walls, bedspreads, curtains and etc.. They should have a clear theme to their colors if possible. Have a plain bedroom? If you do not already have these think about adding a headboard and nightstands they will provide a visual focal point. Second hand furniture stores can make this a relatively inexpensive add to the room.
Adding one or two decorative items can add character to the rooms. Your bedrooms should appear to be a place of relaxation and comfort with a clear purpose. Remove all unnecessary clutter here too! Remove any televisions, office furniture, clothes clutter and etc. that might take away from the central purpose of the bedroom.
Bathrooms and Kitchens are essential spaces in a home and therefore are often the places where potential buyers are won over or lost.
Kitchens ~ Modernize your cabinets; they can be touched up with a new coat of new wood stain or a good sanding with a fresh coat of paint. Like the door hardware replace your old bright brass or other dated hardware to match your other hardware updates.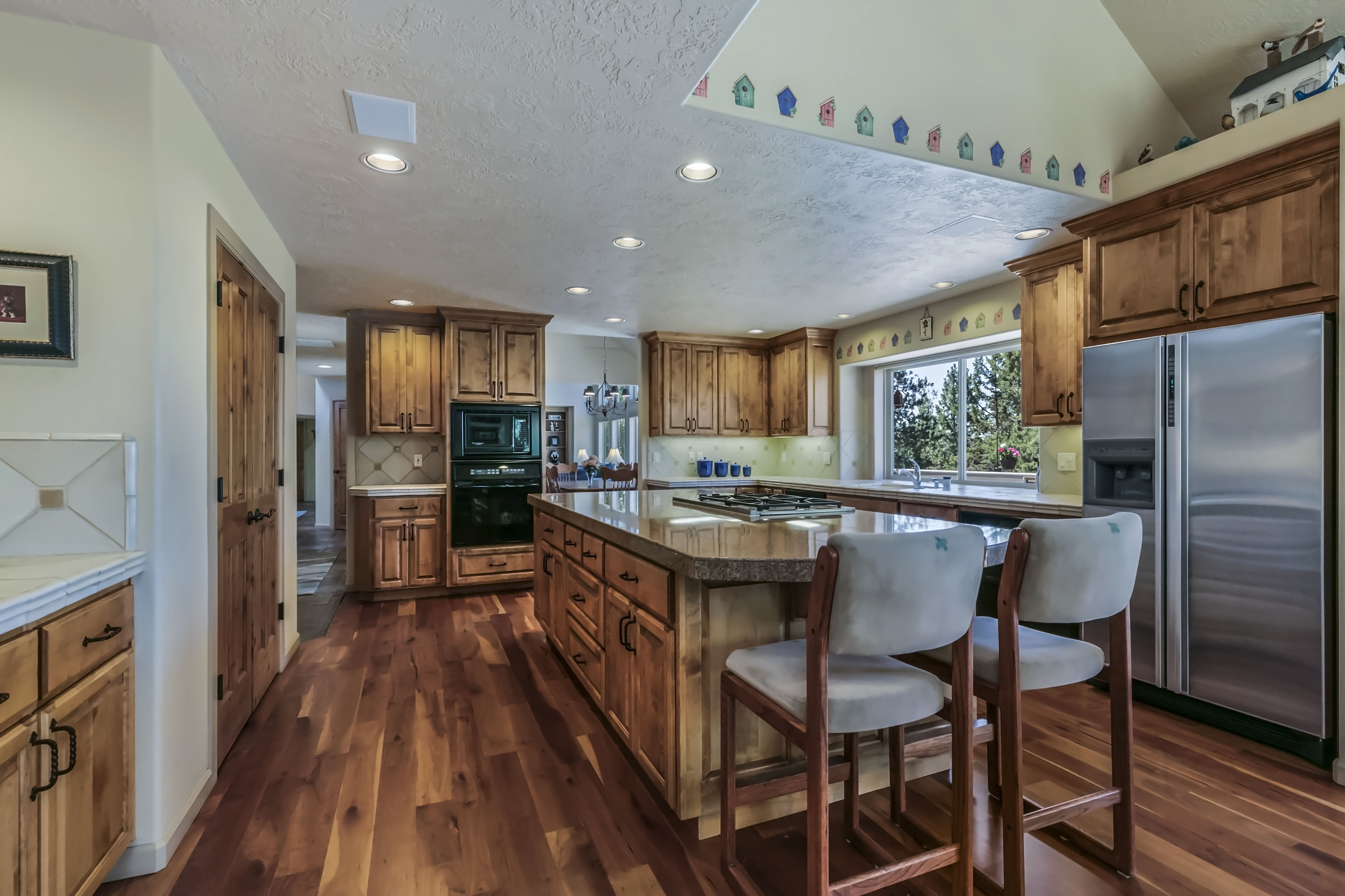 Clean your refrigerator, sinks, the inside of your dishwasher, microwave and oven. Do not forget to de-clutter the cabinets and drawers. You won't believe where buyers will look and if you do not do it of course that will be the drawer or cabinet they look in. Pull your throw rugs in front of your sinks, take your hand towels off your appliance handles, it will make the room appear larger.
Bathrooms ~ Clean the sinks, tub, shower basins and walls. Do not over look the ceiling fan venting that tends to collect dust. Only keep the essential that you need on the counter. Make sure all of the light bulbs are working and bright. Dark rooms make it appear that you are hiding something.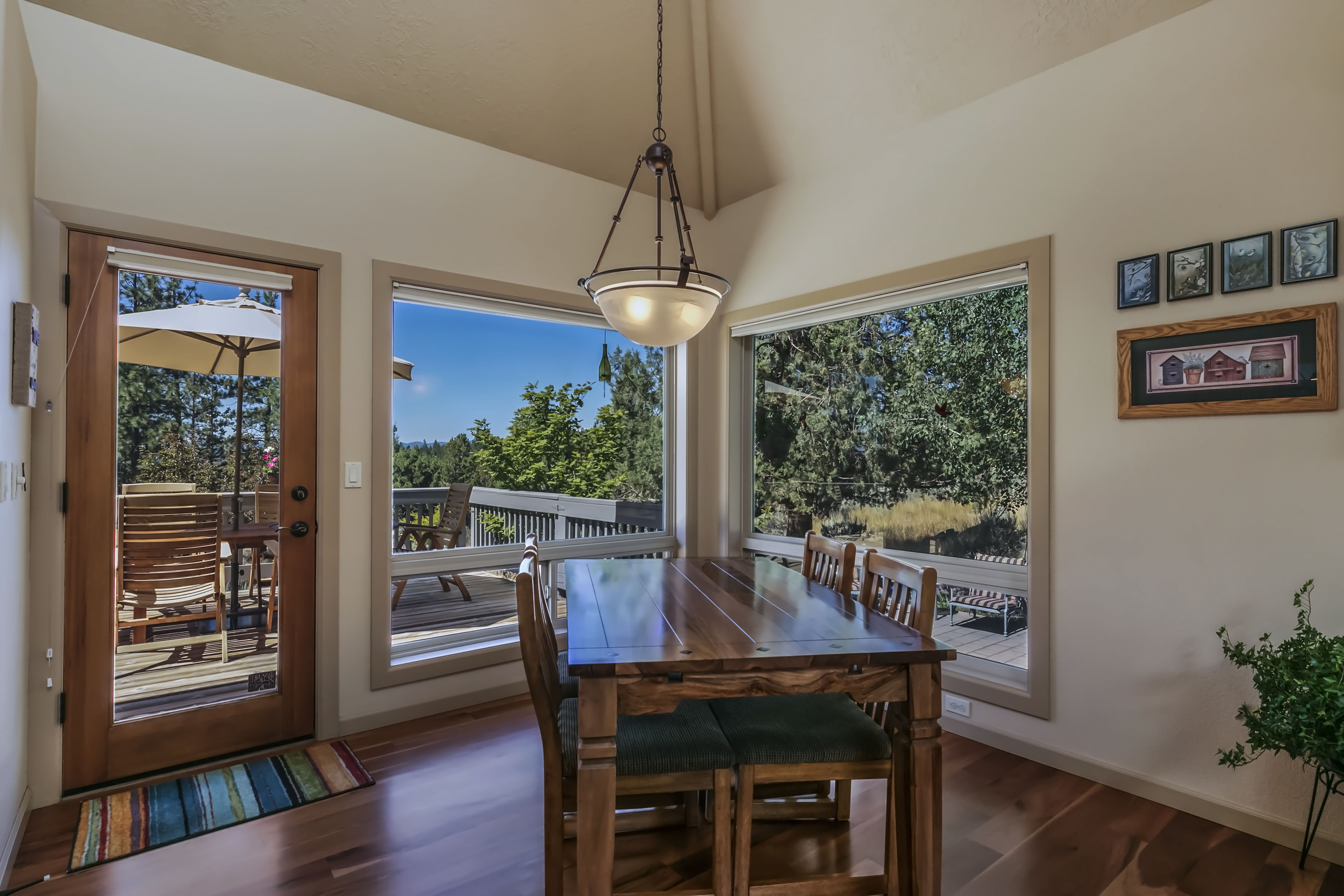 Dining Room ~ Simple is the key here, a simple set of the table will add character to a largely empty space. No need to get carried away here, you do not need your finest full set of china. If you feel the space is lacking add a vase of fresh flowers at the center of the table. Keep the table at its smallest size by removing any extra leaves from the table, this too will make the room feel larger.
Living Room ~ Buyers love to come into a room filled with natural light, make sure the shades are open before buyers tour your home and if possible have the room staged light colored furniture it will make the space feel larger. Make sure the flooring and/or carpets are clean.
Bonus Rooms/Offices ~ Pick up all the remotes, gaming controls and general clutter that comes with living in a home. Pack up what you can in your office and de-clutter. If you have glass doors on these rooms make sure that they too are clean and sparkle.
Windows and their treatments can be used to make your rooms feel larger. Make sure all of your windows are clean and bright. Screens and sills need to be clean, not crusted with dead insects and dust. Make sure all of your shades and blinds work, hanging/broken threads or lopsided blinds make your home appear sloppy.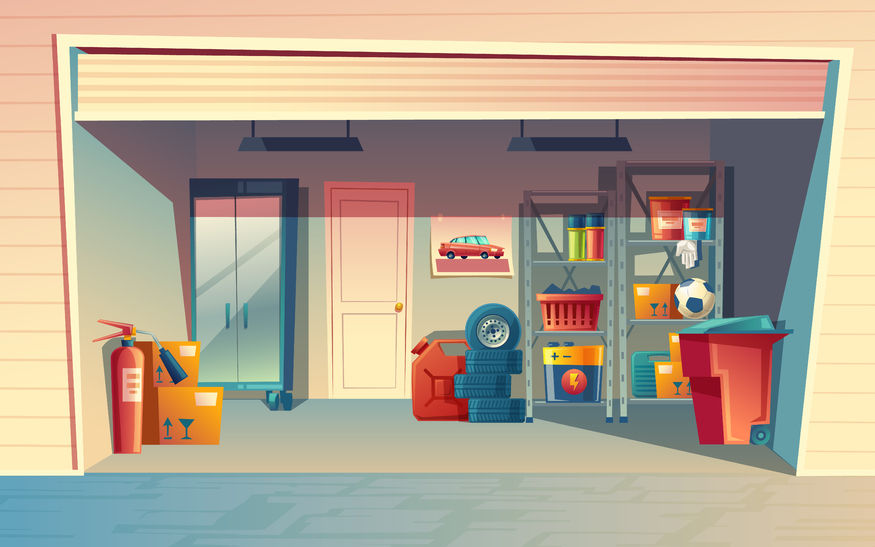 Garage~ The refuge of all that is clutter, home of all that does not have a home. A lot of important systems of your home may reside in your garage and buyers are always curious to what kind of space and equipment they will have. If you have stored your boxes of life stored out there make sure they are stacked neatly, that there is a logical path around them with access to the furnace, water heater and other key points.
Tackle this list and you will be well on your way to attracting the next owner of your home!