It only seems to be getting more difficult to find that perfect home in today's market. Maybe you have found a home that has the location you desire or it's close to the schools that you want your children to attend or possibly it walking distance to work/play or maybe it is the only home in your price range. Unfortunately that home has a kitchen that is too dated or small, possibly the bathrooms have mauve colored sinks and commode or gaudy wallpaper or paneling. Is it worth your time, dollars and effort to take on this fixer?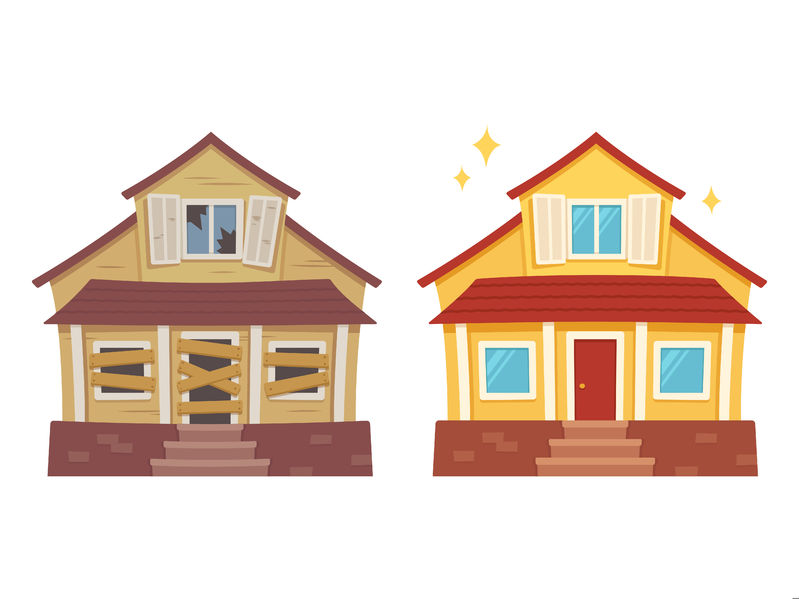 Do you have the temperament and will to take on the fixer challenge?
Here are a few things to consider:
Do you really have the skills to do it? Some tasks, like stripping wallpaper and painting, are relatively easy. Others skills like electrical work, plumbing can be dangerous when not done correctly.

Do you really have the time and desire to do it? Can you take time off work to renovate your fixer-upper house? How are your significant others and you handle living in a work zone for months while you drag on to complete projects on evenings and the weekends?

Consider the price the cost of repairs and remodeling before you make an offer…

Contractors are difficult to get to do smaller projects in today's market with a shortage of qualified labor. If you can get a contractor or two out to the house to do a walk-through with you, so you discuss your ideas they can give you a written cost estimate of the their portion of the project.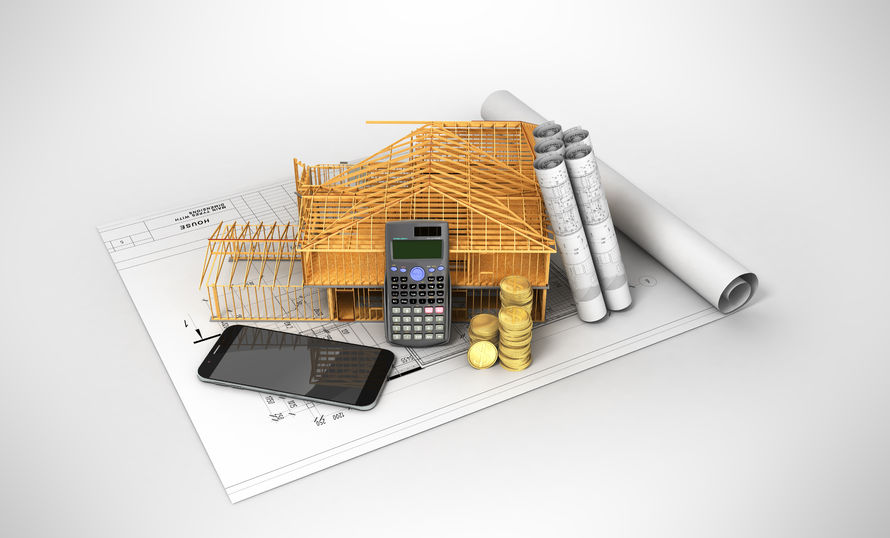 So you are going to do the work yourself, make sure you develop a budget for not just contracted work but the cost of your supplies as well.

Every good contractor is going to build a contingency fund into their bid for the unexpected. Build in 10% to 20% to cover unforeseen problems that often arise with a fixer-upper house. The older the house the larger your contingency fund should be.

Check permit costs

Many of clients who are from out of our area are astonished at the costs of building permits in Bend. Many folks who are doing the work themselves contemplate doing their work without gaining the necessary permits to save money. I can tell you after selling many homes that this usually comes back to haunt the owner when they sell. Lenders hate to see unpermitted work and will usually ask that the seller go back and acquire the permits. In Bend that can be difficult, areas outside of Bend where the county presides, Deschutes County is not as stringent in their requirements for gaining a permit after the fact.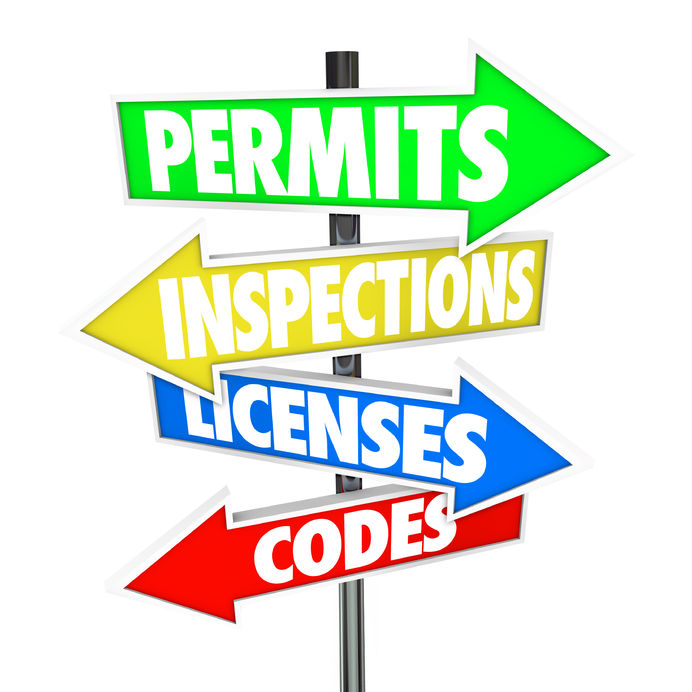 If you are have specialty contractors do the work you might want to consider having them get the permits need for their work. Getting permits can be time consuming and sometimes frustrating if you do not understand the process. Contractors usually know the ins and outs of what the governing body wants and can get it done with less effort.

As with factoring the ability to live in the work zone make sure to factor in the time and energy needed to get the permits into your plans.

Double check pricing on septic system replacement/city service hook- up fees along with any other unusual items, like structural work

A common issue with older homes around Bend today is that they have septic systems that are 30-40 years old. Many of these homes have steel tanks that are at the end of their live and need to be replaced or depending how near you are to a city sewer line you might have to hook up to the city services. Either replacing or hooking up both can come with a substantial expense.

Open living floor plans are very popular these days but it's not as simple as just removing a wall or two. You might be required by the city/county to have a structural engineer evaluate and provide a plan of action to preserve the structural integrity of the home.
If your fixer-upper home plans call for major structural work, hire a structural engineer to inspect the home before you put in an offer so you can be confident you've uncovered and conservatively budgeted for the full extent of the problems.
Get written estimates for repairs before you commit to buying a home.

Don't purchase a home that needs major substantial expenditures to make it right, that is unless:

The home has been priced accordingly for the repairs/upgrades needed.

That you fully understand the scope and expense of the work that needs to be done.
That you have received written estimate for the repairs with the costs locked in.

Run a spreadsheet for your projected expenses

It is pretty easy to think you have this, you have the down payment and have arranged for financing but if you do not understand fully what you project is going to cost it is easy to run out of funds long before you are finished. Be sure you have enough money for a down payment, closing costs, and repairs without draining your savings.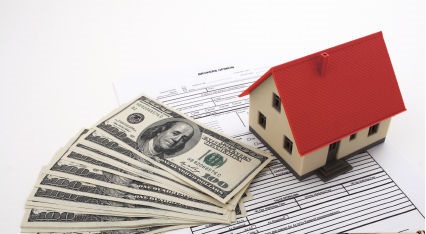 If you're planning to fund the repairs with a home equity or home improvement loan, make sure that you can get approval for both the mortgage and any other type of loan to cover your repair expenses. To cover yourself in case the financing falls through have your broker add a clause in the financing contingency that includes that you can secure the repair money/loan along with the mortgage.
There are several cool loan products out there today. Ask your lender about the Federal Housing Administration's Section 203(k) program. It is designed to help home owners who are purchasing or refinancing a home that needs rehabilitation. The program wraps the purchase/refinance and rehabilitation costs into a single mortgage. For a home to qualify for the loan, the total value of the property must fall within the FHA mortgage limit of $373,750 for Deschutes County. A streamlined 203(k) program provides an additional amount for rehabilitation, up to $35,000, on top of an existing mortgage. It's a simpler process than obtaining the standard 203(k).
$373,500 and under is a tough segment of out market with plenty of competition, so if this is your path be sure to discuss this product with your lender prior to making an offer so you know what they will be expecting from the home and you.
Use you broker to assess a fair market offer for the home
Your broker can pull comparative homes to assess what you should offer for the home. You want to compare apples to apples as much as possible. Your broker should select homes of similar size, age and layout. From there you can deduct or add value to the home based on the condition of the homes in comparison.
A good example would be you are looking at a home in SE Bend built in the 1970's. It has metal frame windows, an out of date woodstove, base board heat, tired floor coverings and a failing septic system offered at $325,000. The comparison house, in the same neighborhood has updated to energy efficient vinyl windows, no woodstove, new mini split heat pumps, laminate flooring throughout and a recently replaced septic tank. This comparable home sold for $375,000.
The cost to remodel the replace the windows, remove the woodstove, replace the floor coverings and replace the septic tank is $40,000. The question to your broker would be have they priced the home accordingly to repairs needed? Or is priced to what they think the market will bear? In this case it appears the home is marketed at a decent price. Say the seller had priced this home at $350,000 and the home was not selling, this would be a great time to come in with an offer that makes the adjustment for the needed repairs. If nothing else it will get the conversation started about what the real price should be.

Use your inspection contingency/due diligence period wisely

It might seem expensive but a home inspection done by a reputable inspector is worth the dollars spent to have peace of mind. Do not rely on your friends or your contractor to eyeball your fixer-upper house.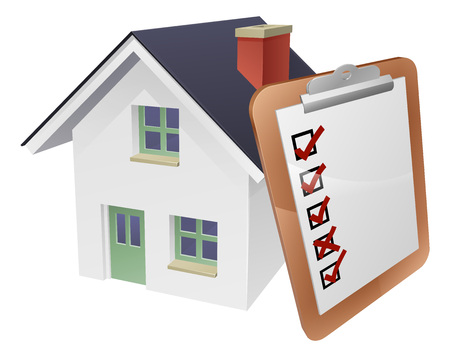 A good home inspection can be a key evaluation piece in assessing whether or not this is a worthy project. The home inspection will uncover hidden issues that need to be addressed. You may know you want to replace those 1970s kitchen cabinets but a home inspector can use their moisture meter to determine if water leak behind them leaving you with a bigger headache than expected. They can spot issues within a home that may slip past an untrained eye.
Other inspections to consider that are separate from the home inspection are for mold, lead-based paint (for home built before 1978), septic system, wells, pest and more recently in our area Radon. To be honest most folks buying in Central Oregon go with the basics of the home inspection and if appropriate septic and well inspections.
The home inspection contingency lets you go back to the sellers and negotiate for repairs or to provide you a credit a close of escrow to help offset for the cost of the repairs. Make sure your lender and broker agree on the language for a credit at closing. Lenders can be quite particular about where funds come from and go in the transaction. You should also know that at this point the seller can opt to simply back out of the deal, as can you, if the inspection turns up something you don't want to deal with.
If your deal falls apart it just isn't meant to be but the good news is that there is always another home with promise coming to the market.