Right now if feels like spring outside, this has us thinking about the coming spring buying season. Currently the supply of homes in the $250,000 - $650,000 remains low in Bend. Homes in this range, if well presented and priced correctly, sell quickly upon coming to market. This in turn presses home prices higher. The quandary is, will the higher interest rates cause a shift in available buyers for these homes?
Recently mortgage rates have been steadily rising and took a significant jump at the end of last week. Some housing analysts are already forecasting this will have an impact on the market with increased borrowing costs reducing the amount of home borrowers can afford.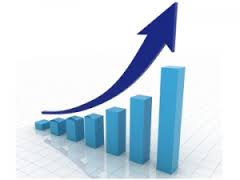 These past few years mortgage rates have at historic lows but since the first of the year they've been on the rise. Some sources have the average rate on a 30-year fixed-rate mortgage up a quarter of a percentage point since the first of the year. Locally rates have increased for the past four consecutive weeks with the most significant increase happening in the past week. Funding giant Freddie Mac reported last week the average on a 30-year fixed-rate loan was 4.22 percent, locally rates are reported to be near 4.5% and in some cases higher.

As the Federal Reserve prepares to raise its benchmark rate in the coming months, mortgage rates are expected to move higher too. Since mortgage rates tend to be tied to the yield on the U.S. 10-year Treasury Bond, as that yield rises we should expect to see interest rates follow.

You might ask why the U.S. 10-year Treasury Bond? The majority of mortgages are packaged as 30-year product but the average homeowner pays off or refinances their mortgage within 10 years. This makes the 10-year Treasury Bond a great bellwether to gauge the direction of interest rates. Another benefit is that the Treasuries are also backed by our government, making them the benchmark for many other bonds as well.

A weird twist to all of this is the conundrum of do I stay with my super crazy low interest rate or do I make the jump to a new home before rates too high? The best advice is to talk with your lender get your ducks in a row and find out what your capabilities are for purchasing a home.

If you need the name of an outstanding lender give me a call. I have a couple specialists that have served my clients well and have their loyalty for life.