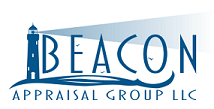 The November numbers in the Beacon Report are out! The Holiday seasonal market slump is here. While this months median price has dropped #inBend to $390,000 it is still $16,000 above where we were a year ago.
The number of homes sold in November is similar to last year at 195 and should continue to drop until February. With the slump in the number of sales comes the annual spike in the number of days a home is on the market. This too will continue through February!
Feel free to contact me with any questions you have about the Central Oregon real estate market and where we are heading.
Follow this link to view the report in it's entirety Beacon Report